INDIA PRESS PROJECT UPDATE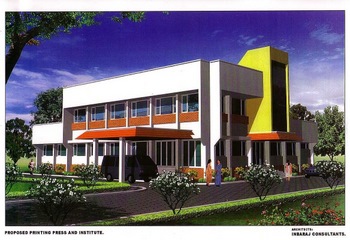 We are getting closer! This has been in the works for almost 6 years now and the entire first floor is finished.
Some of the remaining tasks before moving the equipment:
1. Put down gravel on the driveway so the large trucks won't sink: $4500.
2. Install a main circuit board for 4 phase electric: $1960
3. Dig a well: $500
4. Delivery van $9,165
5. Purchase and install a folding machine $21,000
Rev. Mano Daniel is hopeful that these items can be completed by February. Will you pray about this?
Please let me know if you'd like to help with this last piece by designating your tax deductible gift for the India Press Project. You can donate online by clicking here, or choose to add a gift to your regular tract order.
Blessings!
C. Hekman, Director
Browse Tracts by Topic: