Celebrate with us!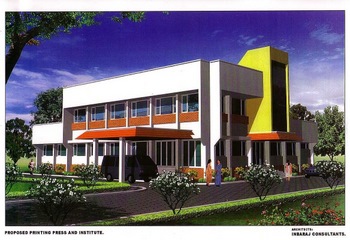 God is good and God's people are good! Thanks to many donors, the main floor of the new print shop is now humming with the sound of a large Heidelberg printing press. The extra space allows our staff to take on some commercial printing work and thereby expand tract production for thousands of volunteer church planters.
As tract sales in the U.S. decline, the focus of our ministry is moving west to India where the need for tracts is huge. You can help supply India with tracts by clicking here, or by adding a gift to your regular tract order.
With our growing focus on what the Lord is doing in India, we are winding down our support for tract printing ministries in Africa, Indonesia and the Philippines. We hope to continue such support until the end of 2016.
Basking in the embrace of the Father!
C. Hekman, Director
PS: Please consider naming the Tract League as one of the beneficiaries in your will. The long term impact of such gifts is immeasurable.
Browse Tracts by Topic: